The Maatarashī Era was the Era after the Century Era. It continued from the Heisei Series. Godzilla Junior is the main character in the Godzilla films. King Kong has his own series, too. The term is used to identify the years between 2016 and 2026.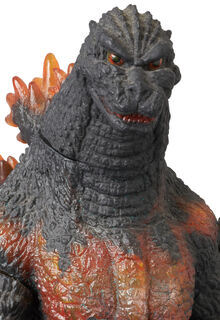 Films
Godzilla films
Godzilla vs Dracula (Dorakyura tai Gojira)
King Kong's Return (Kingukongu no ritān)
Godzilla vs Bugiman (Gojira tai Bugiman)
Kaijunite
MORE TO BE ADDED
King Kong Films
King Kong's Return
King Kong: The Lost Island
King Kong vs Dracula
King Kong vs King Ghidorah
Kaijunite
Monsters
Original Kaiju
Introducing Kaiju
O toko
Unnamed bee Kaiju
Imp
Ad blocker interference detected!
Wikia is a free-to-use site that makes money from advertising. We have a modified experience for viewers using ad blockers

Wikia is not accessible if you've made further modifications. Remove the custom ad blocker rule(s) and the page will load as expected.