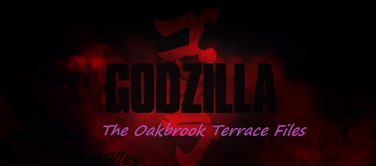 Godzilla: The Oakbrook Terrace is a american tv show which ran from 14th April 2000 to 30st November 2011.
Publishers Plot
After a nuclear test go's wrong in the bahamas, Godzilla is reborn.He attacks Oakbrook Terrace, a peaceful city on the west coast. Newly weds Thomas and Ellie Feilding must stop Godzilla or the town will be no more.
Starring Zack Efron, Selena Gomez, Tom Cruise and Sandra Bullock.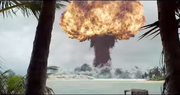 It is set in documentation style (diaries, postcards, newsapapers, news reports etc).
Ad blocker interference detected!
Wikia is a free-to-use site that makes money from advertising. We have a modified experience for viewers using ad blockers

Wikia is not accessible if you've made further modifications. Remove the custom ad blocker rule(s) and the page will load as expected.