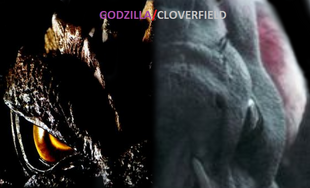 Godzilla/Cloverfield
is a crossover film featuring Godzilla and Clover. It is followed by a sequel,
Godzilla/Cloverfield/Pacific Rim
.
Plot
The film, much like Cloverfield, is based around found footage of an incident where Godzilla and Clover attack New York City and fight eachother.
Monsters
Ad blocker interference detected!
Wikia is a free-to-use site that makes money from advertising. We have a modified experience for viewers using ad blockers

Wikia is not accessible if you've made further modifications. Remove the custom ad blocker rule(s) and the page will load as expected.